Do you plan on starting a website but there are just so many what-ifs on your mind that makes you afraid to do so? Well, those are a slight case of overthinking. It may be scary to start a website for your business, especially when you're starting your website from scratch. It's normal to feel a little scared.
You might think "What if it may take a long time for people to notice me?" For starters, that's completely normal. You will have a slightly hard time getting a lot of engagements, but that will change a lot sooner than you think.
Nowadays, the internet is a big thing.  You might want to take advantage of it a little bit, and there's nothing wrong with that. The internet is there for a reason. Your website will one day be the talk of the people; all you need is a little boost. So, why not start learning about it today?
These days, we have what we call, web hosting. And it has some pretty good reviews. If you feel invisible and not enough people have come to visit your website then, this is your solution!  The only problem is that there are a lot of them. You might have a hard time picking and trusting one. That's why we're here to help you out!
What Is Web Hosting?
Web hosting services are companies that help you out by renting their technology and services to host your site! Their services will allow your website to be viewed and accessed by people on the internet (read more). It sounds pretty convenient, and it is. You just have to know where and what to look for in a web host.
A web host should be able to provide proper services and should know how to file maintenance for web sites that don't have their web servers.
Your website will be hosted on a computer (but not just any computer) or server. Then, it will let individuals (internet users) access your site just by typing the address on their browser. Your website will be seen and accessed on their browsers because your server is now connected to their computer/gadget.
So if you're planning to start your business-related website, you have to have a web host. After acquiring them, you can now publish your web page online!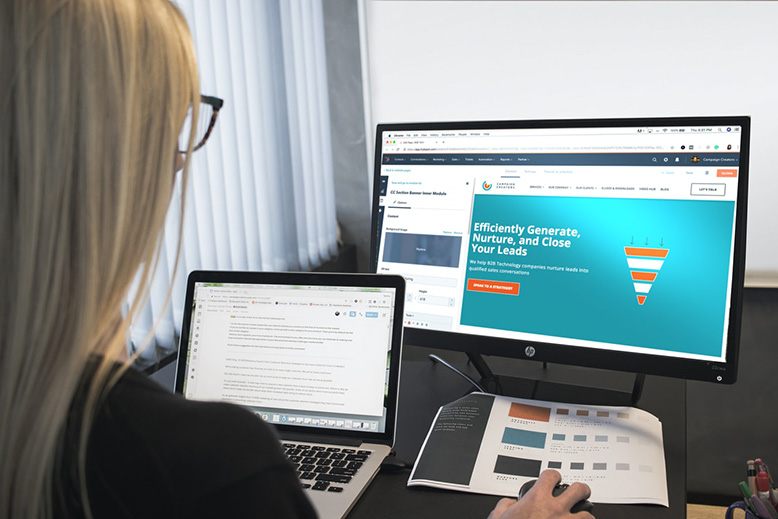 You need to get people to notice that your site exists; that will give your business a head start. If you don't have a website yet, here's why you should create one: https://www.careeraddict.com/business-website-benefits. You might have a hard time at first, but once you have your web host, almost nothing could go wrong! If you're still having some doubts, here are some tips to help you out:
When it comes to a web hosting provider, you'd preferably need experts. They can save your time with their proper way of managing your servers. You no longer have to spend your precious time on file maintenance because they'll be doing it for you.
When you hear the word "publish", of course, you will think of the engagements of people with your site. Well, your web host were the ones responsible for delivering your site onto their computers. You can't always start a business by yourself, that's why you need a web hosting provider.
With their services, you can be less worried now that you know your website is more secured. If your hosts are experts, then be happy that they are providing stronger security for your site. That means, no hackers of any sort can go around accessing your files or whatsoever.
If you have these experts, they will make your site seem more professional. They may be able to provide better design for your page.
Most importantly, you have to be able to rely on the host. You have to know that they can provide the services you need. That's why it's better to choose wisely!
You will also need a host that will make your website accessible 24/7. With that, people can now access your site, which will lead to more customers if you are doing business.
Now that you know the benefits and what the hosts should be, you can proceed to choose your web host, but not just any host. The best website hosting NZ might be what your business needs. After all, you need all the help you can get to gain market advantage.
You must improve your website's performance so that your visitor's attention will be caught on your site. Your web page should be able to make a person interested in your content before he/she leaves. Getting a person hooked with that is just what you need. And with that, your business will grow in no time! That is important because that will be the future of your site.