One of the most popular, if not THE popular way majority of online business entrepreneurs have made their millions is through the concept of affiliate marketing and this has proven to be a legitimate way to start an online business and make profits from it for many up and coming enthusiasts too. In a simple explanation, it is the practice of promoting and marketing third-party products or services online, and this is done typically via a one-page website or a landing page, where the earnings come from is through the commission that you make from all the sales.
There are a few ways to do this and using an affiliate program is the best one. This is offered by big names such as Amazon, Share-a-sale, or Clickbank and has proven to be successful for those who put in the time and effort and then reap the rewards after. This is no small-change business, the top earner on affiliate marketing is sitting on $7 million earnings last year. Here is some information you can take home https://smartblogger.com/clickbank/
A few years ago, Amazon came up with their Amazon FBA option, which is similar to its predecessor but more of a passive income choice than an active one. You see the difference between the two is that affiliate requires promoting other peoples products but not holding it for them, once someone is interested in purchasing a product the affiliate (the marketer) send through an order to the owner or company and it is then sent to the customer, but with FBA, you actually hold stock as capital and thus may need a big storage facility to do so or rent out a garage of sorts.
Don't Just Do the Research; Do the Right Research
There is nothing worse than trying to reach out to the wrong people to buy something they will never be interested in. that's why being a ruthless affiliate comes to play and doing the research coupled with it, makes for a million-dollar enterprise.
Do the research and find the right audience, if your product is online digital courses like Kevin David has, reach out to those young and ambitious crowds looking for ways to make money and not keen on the 9-9 job working at a corporate company. To top it, advertise on the right platforms too, don't go advertising on social platforms such as Twitter as your main source and Facebook as your last resort, it should be the opposite. Target where the crowd hangs out and more often than not, they are on platforms such as Facebook and Instagram.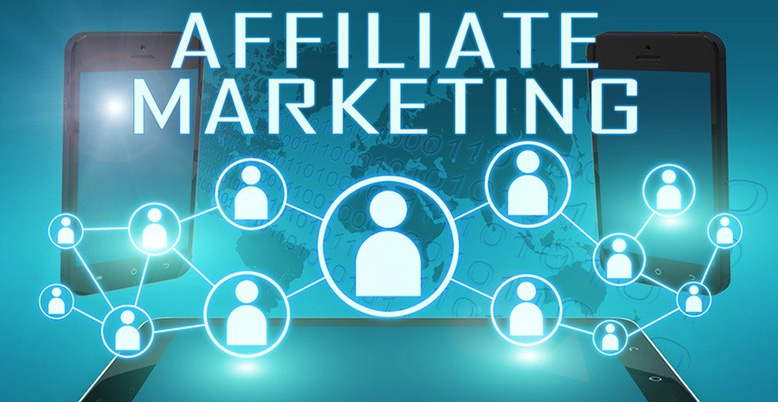 Advantages of Being an Affiliate
As with any business, there will be both advantages and disadvantages. Some of these are discussed below:
Start-up costs: The only money you will be spending to start this business is the initial setup of the website. Because there is no inventory or storage costs and even employees who will work for you, this is all you will be initially spending money on.
It's an easy operation: It is relatively easy and set up and operates as an affiliate marketer and many of the programs offer free training for beginners to help them along the way. What you may need to do is take a course in writing copy that sells and fill your website page with it.
Work from anywhere: Did we mention you can work from anywhere and at any time you want to? this will be an online business so you can put in 3 hours a day or 12 hours a day, it is entirely up to you. All you need is an internet connection and a laptop and your set.
The sky is the limit: This type of business is scalable; you can start small and the earning potential is endless. The initial small investment you make can be increased incrementally every month or every quarter by as much as you like. Some people like to keep it small and manageable, especially people who have children and other responsibilities, while others get excited at growing it. It all depends on person to person and life-style. Read more about some additional ones here.
Disadvantages
In a nutshell, the disadvantages are not as many but they are there. As with any business, you will still be working for someone else indirectly i.e. promoting their product and so will need to accept their terms and commission structures weather you like it or not. Other disadvantages include hackers hijacking your links, fluctuations in revenue so this would not be a stable income, sometimes the market fluctuates and so does the sales of the product.
Having read some information on this, it is best to weigh your options before starting something like this. If you don't have the time and dedication or enthusiasm for it – try something else such as Amazon FBA.